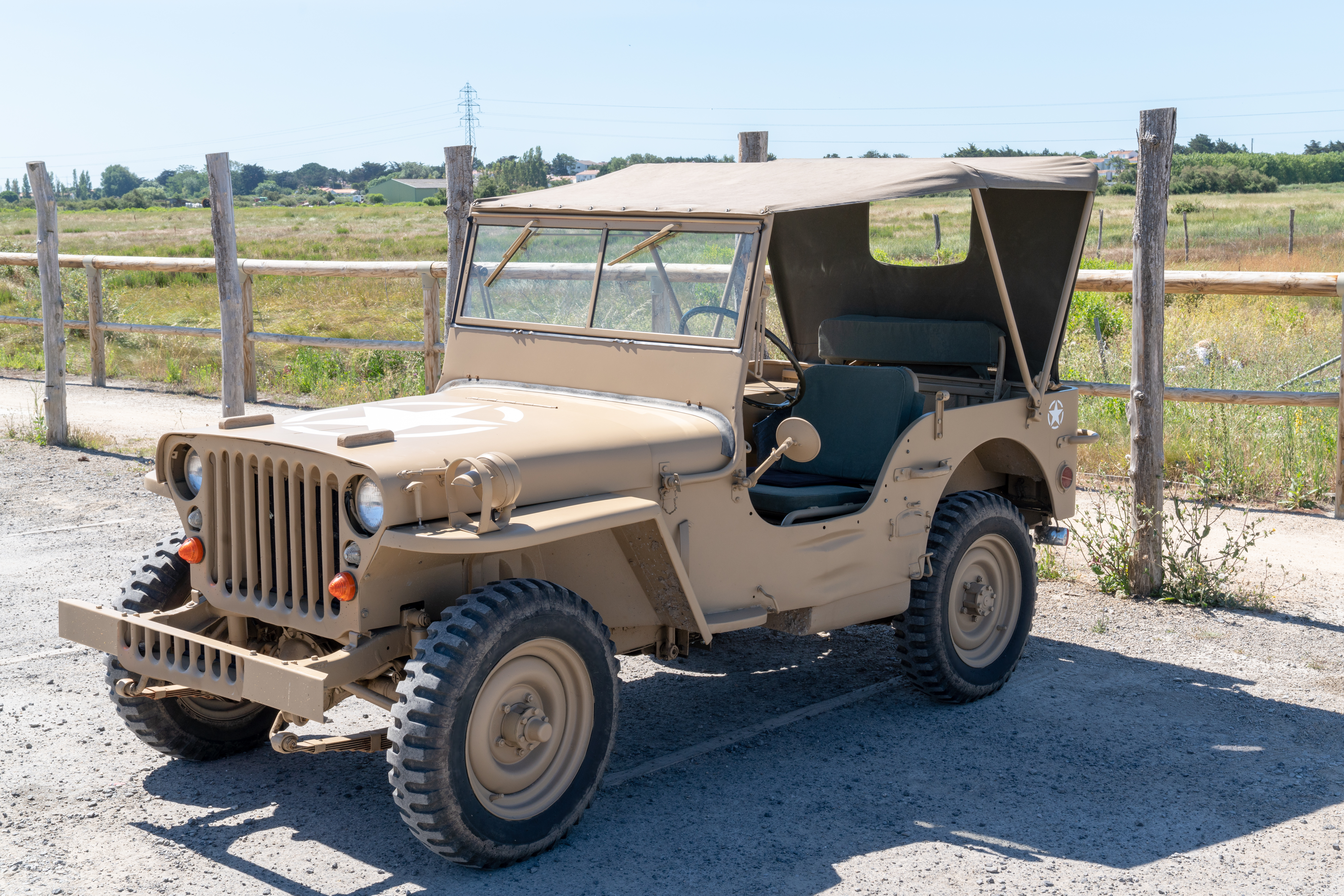 Whether you are shopping in military surplus for durability or power, you need to know where to go to buy the best military surplus vehicles. The problem is that most cities do not have a local military surplus store, and if they do it probably doesn't sell vehicles. Furthermore, military vehicles are expensive to make and usually expensive to maintain. Because of this, most military vehicles are extremely expensive wherever you find them.
Overall, the purchasing and ownership of an old military vehicle can be surprisingly simple. However, be sure to check your local regulations to find out what it is that you need to do to own a repurposed military truck.
While most states auction off used/surplus vehicles, finding good military surplus vehicles to drive on US streets can be a challenge. To help you out, here is a list of 10 websites where you can buy military surplus vehicles.
1. GSA Auctions
Because the value, quality, and condition of military surplus vehicles vary a lot, auctions are some of the best places to find military surplus vehicles. Here you can hope for a better price on surplus vehicles and find some essential parts for bargain prices if you don't want to drive a few hours to hunt down the nearest auction.
Most of the vehicles that are found on this website, however, aren't military vehicles. As always, it can be difficult to hunt down good selections on old military vehicles. If you are looking for a good snowplow or some other kind of machinery, GSA auctions can help you out. Check out GSA Auctions.
2. Gov Planet
Gov Planet is an important distributor of military surplus vehicles to know and recognize. This is because they are one of 2 companies that are partnered with the United States Defense Logistics Agency's Distribution Services (the part of the US government that oversees the disposal of all military property).
Gov Planet is the place to go for a lot of military surplus, from clothing to trucks to trailers. One advantage of shopping on GovPlanet is that all of their vehicles and equipment have been inspected by professionals. This is a valuable addition to the purchase because it helps to mitigate the risk that comes from buying military surplus. Many if not all sellers of military surplus vehicles sell their trucks in "as is" condition, which means that you will need to budget funds for potential repairs on whatever you buy- and in the case of military surplus vehicles, such repairs can be very expensive.
While the inspection of the Gov Planet vehicles does not completely remove the inherent risk of buying military surplus, it certainly helps to lower the chances of an unexpected cost. Gov Planet also has a large selection of things to buy, so you shouldn't have to worry about not finding what you are looking for. Here's the link to Gov Planet.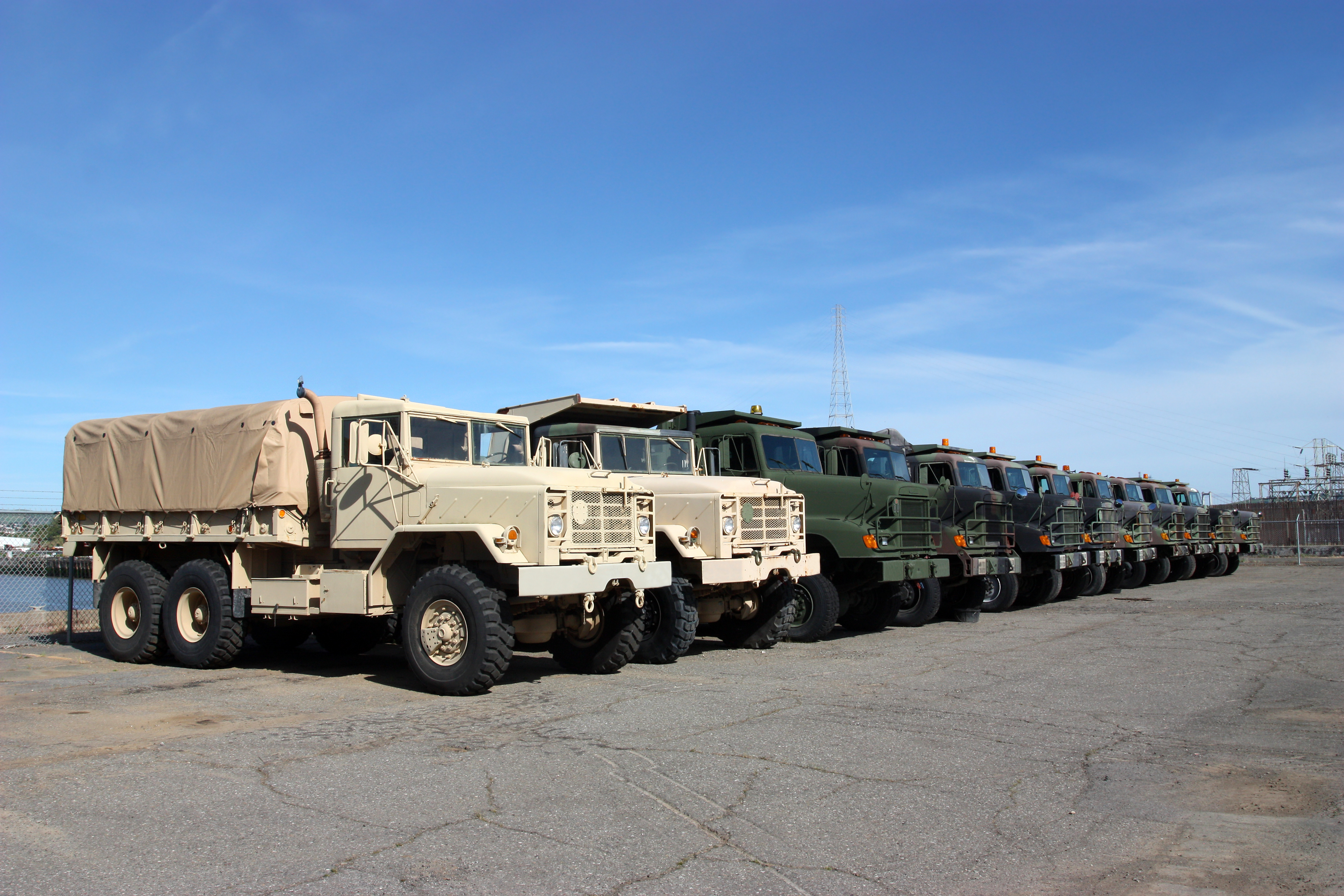 3. Iron Planet
Similar to Gov Planet, Iron Planet is likewise associated with the US Government's Distribution Services. Iron planet differs slightly from Gov Planet in that they specialize in surplus government equipment. Leftover machinery from various projects is for sale on this website for good prices.
One of the biggest advantages of this website is the variety of vehicles for sale. You can purchase anything from forklifts to forestry machines, all of which has been checked by professionals (similarly to Gov Planet). Iron Planet is also a great place to go for spare parts and pieces to repair damaged vehicles.
In comparison to some other sites, Iron Planet doesn't have as much of a selection of older military vehicles as it does tools and equipment. You can still find surplus military trailers and freight trucks, thankfully. Give it a shot at Iron Planet.
4. GoIndustry DoveBid
GoIndustry is mostly a broker of industrial surplus equipment, but it has a variety of options if you are looking to buy. Vehicles of all sorts are sold here in all sorts of conditions. You can find surplus RVs, trailers, and more. For specialty equipment (like a trailer to carry a plane, for example), this is the place to go.
Scrap is another main product you can buy at GoIndustry Dovebid. Depending on what projects you are working on, some bulk scrap can be just the thing you need. You can buy all kinds of metal scrap here from copper to steel. GoIndustry DoveBid is a great place to shop for surplus.
5. Plan B Supply
Plan B Supply is a website that specializes in selling trucks and Humvees. If you are looking for a new military-style vehicle, this could be the site for you. They have several different models to chose from, each of which you can rely on to not have any problems- they are new, after all. Plan B Supply also sells many different accessories for trucks and Humvees, from doors to tops to interior pieces.
While not strictly a place to buy military surplus (as their vehicles are new rather than inherited from the military), Plan B Supply might be what you are looking for if you are in the market for a Humvee. Their armored sides and durability are exactly what some people are looking for. Find the website a Plan B Supply.
6. Coleman's Military Surplus
Coleman's sells all sorts of equipment and camping gear, but they also have some military surplus vehicles. Shopping here can help you find cargo trucks or trailers, as well as useful tools and accessories. Since 1968, Coleman's has sold all sorts of military surplus equipment for civilians. However, they specialize in survival gear more than vehicles so getting a wide range of options on military surplus vehicles might be a challenge.
Despite this drawback, Coleman's frequently updates their catalog so you can be sure to find what you are looking for when it becomes available. Wherever you shop, finding exactly what you need for a good price and in good condition is not easy. Coleman's will do its best.
7. eBay
If you are looking to buy what is probably an extra-used military surplus vehicle, there are many sellers on eBay with military trucks and other vehicles for sale. Ebay has some of the widest variety of vehicles for sale at a wide range of prices. Some of the vehicles have custom parts and accessories, so there are plenty of cool things to buy here.
Be sure that when buying military surplus vehicles on eBay that you thoroughly investigate the condition of the vehicle that you intend to buy. Factor into your budget a fund for repairing the vehicle you purchase, and make sure before you buy that you have access to a mechanic that can do the repairs.
As far as replacement parts go, eBay can be a good place to find what you need to repair an old military vehicle, but finding exactly what you need can be difficult. You would probably be better off searching for parts from another website. Still, if you are accustomed to using eBay, don't miss the opportunity.
8. Surplus Military Depot
Surplus Military Depot is a website that specializes in exactly what you are looking for; quality military surplus vehicles. They have a great selection of trucks, jeeps, and other heavy duty military surplus items. You can't go wrong shopping on this website.
More than anything else, Surplus Military Depot specializes in military trucks. They have dozens of models for sale. It is also a great place to sell any of your own military surplus vehicles, as the company not only sells these machines but also buys them. There isn't a more perfect fit for finding an old war vehicle than the Surplus Military Depot.
9. Memphis Equipment
Based in downtown Memphis, Tennessee, Memphis Equipment sells both military trucks and parts of all varieties. You can find a lot of cargo trucks for sale here, with a great selection of parts to fix them with. This website also boasts a comprehensive list of all of the specifications on these old trucks.
When buying your truck, be sure to make good arrangements for the delivery. Most people can't boast having a store that sells surplus military vehicles near their home, so wherever you buy from be prepared to work out a method of delivery or to go pick it up. Or, if you're lucky, you live nearby Memphis Equipment.
10. Boyce Equipment
Located in Ogden, Utah, Boyce Equipment is one of the largest rebuilders of military surplus vehicles in the United States. Their proficiency with old vehicles like these also allows them to customize your truck or jeep however you would like. If you want a truly unique military truck, Boyce Equipment is the place to shop.
Some of the larger military cargo trucks are going to need a lot of space and planning to store. Before your purchase (along with ensuring that you take care of all of the legal paperwork), make sure that you have a good place to guard your truck and keep it safe from the weather. Check out Boyce Equipment.